Damien Clark
"Damien has been involved as a Youth Worker within the Whangarei area for the last nine years. Many of his contemporaries left Whangarei at the end of High School because Whangarei was perceived as a place that lacks any future for young people. However, Damien felt committed to staying in the Whangarei area and spent his time serving the community of young people in Whangarei ever since.
After finishing with studying his NZQA Level Six Diploma in Youth and Community Studies in 2012, Damien moved into more responsibility in his roles which lead to a journey into leadership and management in the youth work sector including a team leader role and deputy chair on the Whangarei Youth Space board as a youth trustee. Damien completed a Graduate Diploma in Not-for-profit Management through Unitec in 2015 and is currently employed as the Programme Operations Manager at the I Have a Dream Charitable Trust.
On turning 25, Damien was no longer a youth trustee for the Whangarei Youth Space, was elected into an adult trustee vacancy and soon after became, and currently serves as chair of the board."
Asaeli Pene
Asaeli has a passion for seeing change occur for youth. After a violent period of his life during the earlier years of high school, it was a Peer Mediation Course that took place at the school which helped him learn about conflict resolution, the power of the voice and led him to the motivation to change. Asaeli soon realised that making a change out there meant first making change within himself.
A powerful speech at Nga Manu Korero by his close friend in 2016 also made him see things from a culture perspective. Asaeli begun to realise how much mainstream media affects our Maori culture and how it slowly, but surely, puts identity as Maori second and identity as gang affiliated individuals first. This lead to an understanding that this issue could potentially wipe out Maori culture, and has influenced the direction of his life significantly.
After graduating his senior year at High School in 2016, the first to complete school in his family, Asaeli starts a Bachelor of Applied Social Work at North Tec in 2018. His goal is to be a Social Worker to give back to his community and to make a difference for young people in Whangarei.
Brent Martin
Brent was raised in Whangarie. He moved in 1990 to gain additional experience included a sting at a Big 4 accountancy firm in Wellington before returning to Whangarei in 200 to take up an opportunity with Angela Hobed which quickly evolved into partnerhship with her before he took over the accountancy practrice which was the basis for Plus Chartered Accountants. Brent is married with three childrens and loves his cricket and fishing. Brent is the Treasurer of Whangarei Youth Space Trust and a founding board member.
Johnny Seve
Johnny Seve (BEdu) is a father of 4 who resides in Whangarei. He is a primary trained teacher who has worked across the education sector over a number of years. He has spent the past four years at Ngati Hau Health and Social Services as a facilitator and Manager. Through his personal experiences and expertise in whanau violence and addictions, he brings a local lens to service delivery.
He also provides pastoral support to Maori Pasifika Trade Training students through Te Matarau Education Trust which provides pathways into apprenticeships. His children are Ngapuhi, Tainui, Ngatiwai and Ngati Whatua and is proud of his German heritage. His parents are from the villages of Iva Sava'ii and Sauniatu in Samoa.
Jacinta Hoek
Jacinta is a proud Polynesian who has recently turned 19. During her years at high school, she was recognised with Te Kura Hourua ki Whangaruru - Te Ngakau Nui award 2015. In 2016 she received the Kamo High School Principal award and the Māori pupil endeavour award. Jacinta has a passion for education and is currently studying Mātauranga Māori at Te Wānanga o Raukawa.
In her spare time, she loves to get involved with community work. In the past, she has been a youth leader for a suicide prevention group and also a participant in the future leader's programme 2017. Currently, she is a Whangārei Youth Space youth trustee and the deputy chair of the Whangārei youth advisory group. Jacinta is always ready to upskill and hopes to use these skills to empower her people in the future.
"He aha te mea nui o te ao? He tangata! He tangata! He tangata!"
"What is the most important thing in the world?
It is people! It is people! It is people!"
Lee Maddox
Lee joined the board in January 2015 and brings a wealth of commercial expertise to the board. Lee is a senior sales and marketing leader, currently responsible for all aspects of the Small and Medium Enterprise Segment for Vodafone including all revenue streams. Lee has over 11 years' experience in the telecommunications industry, having held positions in Marketing, Finance and the Executive Teams.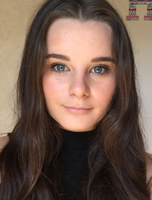 Helen Erceg
Helen has been doing various forms of youth work in the youth community of Whangarei for the past three years Including previously working for 24/7 Youth Work and Whangarei Youth Community Trust as a trust administrator as well as leading and mentoring youth in her local Church community.
Helen has completed her Diploma in Business at the beginning of 2018; during her journey over the past few years Helen really discovered her passion for young people and seeing them grow into their potential. Helen is now focusing on her calling to pursue this through a Church ministry context. Helen is now finishing her Theological studies at Carey Baptist College as well as following a Youth Pastoral Leadership Ministry track and is currently placed at Whangarei Central Baptist Church as a Student Youth Pastor.
Nā tō rourou, nā taku rourou ka ora ai te iwi, With your food basket and my food basket the people will thrive.
Emma Kirkman
Emma joined the board in January 2018. As an organisational development strategist, she brings global leadership experience across a diverse range of industries including technology, banking, financial services and retail. Emma's strengths have a particular focus on driving organisational delivery through engaged and motivated teams.
Being an internationally certified coach Emma is passionate about helping people be the best they can be - which is why she is proud to be associated with an organisation like Whangarei Youth Space.